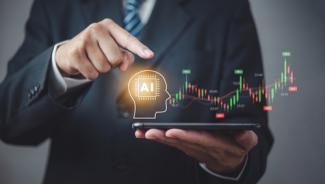 Despite facing various challenges, the markets have displayed resilience as well as unpredictability so far in 2023, leaving investors with mixed sentiments.
Global stock markets experienced ongoing volatility in the second quarter, influenced by a myriad of factors, including geopolitical tensions and inflation concerns. However, as of the end of Q2, most major indices managed to post positive gains, with several indices marking new all-time highs.
The performance of stock markets in Q2 and YTD reflects a complex interplay of various factors. Excitement about the investment opportunities presented in Artificial Intelligence (AI) led to strong gains for several leading technology companies, who have driven the majority of US stock market gains for the year. This group of tech giants is known as the "Magnificent 7:" Apple, Amazon, Microsoft, Alphabet (Google's parent company), Facebook (now Meta Platforms), Tesla, and chipmaker Nvidia.
While the Magnificent 7 tech stocks drive returns, uncertainty lingers. Investors wonder whether the long-awaited recession will finally happen or if the "soft landing" scenario will occur. As inflation concerns persist, there is also uncertainty as to the path forward for interest rates. The recent inflation numbers show that inflation is much closer to the target 2% range in Canada and the US, so we may be nearing the end of the hiking cycle.  
As we move into the second half of the year, uncertainty remains. Geopolitical tensions, inflation concerns, and supply chain-related challenges continue to pose risks for investors. But the resilience of markets and the economy continue to surprise to the upside, and the recent surge in technology stocks could lead to a broader market recovery if investors' confidence continues to improve.
Regardless of where we are in the market cycle, it's important to take a disciplined approach to investing and stay focused on your long-term goals. This strategy helps you keep your emotions out of investing, which can help you avoid buying high and selling low, as many investors do. Ongoing monitoring and reviewing of your portfolio also ensure it remains on track. Diversifying investments reduces risk as well.
Thank you for your continued trust in me and my team for the opportunity to assist you in working toward your financial goals. We are with you every step of your investment journey. Should you have any questions regarding your portfolio, please do not hesitate to contact our office.