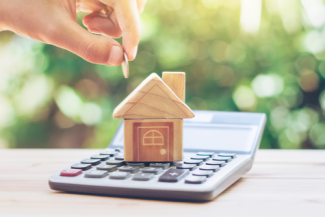 Why you should rethink creditor insurance on your mortgage
For many of us, the first mention of life insurance is when we organize our first mortgage. This type of insurance is known as "mortgage insurance" or "creditor insurance." Banks generally advise borrowers to have insurance coverage to cover the outstanding loan if the borrower were to die. 
Is your representative even licensed?
Unfortunately for many Canadians, banking officers at many banks providing this advice are not required to be licensed to sell insurance. While they may have training on their own banks' range of creditor insurance products, they cannot advise or discuss any other types of insurance; this could lead to incomplete insurance needs analysis.
Your coverage is decreasing over time
With mortgage insurance, while the premium remains level throughout your policy, the amount of actual coverage decreases in line with the reducing mortgage amount. While this may sound good on paper, other types of insurance have a level premium and a level of insurance. The beneficiary would have complete control over what the money is used for, including the likely possibility of additional funds are available beyond what is needed to pay off the mortgage. Therefore, there is more money in their pocket to cover other final expenses or living costs. Premiums on this alternative type of insurance (Term Insurance) are very competitive. In my experience, they are sometimes even lower due to the way the risk is calculated and assessed.
Changing lenders? Your insurance won't change with you.
What happens at renewal if you decide to change lenders? If you were solely relying on mortgage insurance to cover this debt, you would have to reapply for new insurance when you change to a different lender or bank. This would mean new health questions (albeit minimal) and undoubtedly a new premium subject to the rates at that time. Mortgage insurance is not portable and is tied to each lender. A separate term policy, in comparison, would not be affected by any changes to your lender.
Chances of claim refusal are higher 
How would you feel if, after years of paying your premiums, the insurance didn't payout when you made a claim? This concern comes from how the mortgage insurance is underwritten: you are only asked to answer about 4 or 5 questions regarding your health. No detailed information is collected about your health, lifestyle or way of life. This means that the real underwriting takes place at the time of any claim, and this could mean that the insurance is not accepted just when you need it most.
This differs from the process for setting up an independent insurance policy. Full underwriting takes place at the time of the application; you would be asked questions about your health and lifestyle, and an underwriting decision is made when you apply, not at the time of a claim. No surprises. Providing you gave full disclosure, you can rest assured that the insurance will be paid out to your beneficiaries just as you intended.
Insurance is still essential
Having insurance to cover any debts in the event of your death is essential, and creditor insurance may be your only option; however, it's worth seeking advice from a qualified and licenced insurance advisor to see what other options are available. It is not advisable to cancel any existing insurance policies until the replacement policy has been accepted and is in force.
The comments contained herein are a general discussion of certain issues intended as general information only and should not be relied upon as tax or legal advice. Please obtain independent professional advice, in the context of your particular circumstances. This article was produced by Advisor Stream for the benefit of Rick Irwin, Financial Advisor at Trinity Wealth Partners, a registered trade name with Investia Financial Services Inc. The information contained in this article does not necessarily reflect the opinion of Investia Financial Services Inc. and comes from sources we believe reliable, but we cannot guarantee its accuracy or reliability. The opinions expressed are based on an analysis and interpretation dating from the date of publication and are subject to change without notice. Furthermore, they do not constitute an offer or solicitation to buy or sell any securities.
Mutual Funds, approved exempt market products and/or exchange traded funds are offered through Investia Financial Services Inc. Commissions, trailing commissions, management fees and expenses all may be associated with mutual fund investments. Please read the simplified prospectus before investing. Mutual funds are not guaranteed and are not covered by the Canada Deposit Insurance Corporation or by any other government deposit insurer. There can be no assurances that the fund will be able to maintain its net asset value per security at a constant amount or that the full amount of your investment in the fund will be returned to you. Fund values change frequently, and past performance may not be repeated. Investia is not liable and/or responsible for any non-mutual fund related business and/or services.
Life Insurance related services and products are provided through PPI.