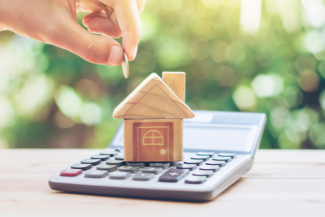 Why You Should Rethink Mortgage Insurance
For a lot of us the first mention of any type of insurance could be when we sit down to organize our first mortgage. This type of insurance is called either "mortgage insurance" or "creditor insurance". The "big banks" generally advise all their debtors to have insurance coverage so if the borrower were to die, the outstanding loan would be paid off.
IS YOUR REPRESENTATIVE EVEN LICENSED?
Unfortunately for many Canadians, banking officers at many banks providing this advice to you are not licenced by the province to sell insurance. I would like to think they are certainly trained on their own banks range of creditor insurance products, but they are not allowed to advise or discuss any other types of insurance. This could, and often does, lead to an incomplete insurance needs analysis.
YOUR COVERAGE IS DECREASING OVER TIME
With mortgage insurance, while the premium remains level throughout the term of your policy, the amount being covered is decreasing in line with the reducing mortgage amount. This may sound good on paper but there are other types of insurance that have a level premium and a level amount of insurance. This would mean that if a claim was made, the beneficiary would have full control over what the money was used for, including the likely possibility that there would be more insurance proceeds than outstanding debts. Therefore, there is more money in their pocket that could be used to cover other final expenses or living costs. Premiums on this alternative type of insurance (Term Insurance) are very competitive and, in my experience, they are sometimes even lower due to way the risk is calculated and assessed.
CHANGING LENDORS? YOUR INSURANCE WON'T CHANGE WITH YOU.
What happens at renewal if you decide to change lenders? If you were solely relying on the mortgage insurance to cover this debt, then when you change to a different lender or bank you would have to apply for new insurance. This would mean new health questions (albeit very limited) and undoubtedly a new premium which would be subject to the rates at that time. Mortgage insurance is not portable and is tied to each lender. A separate term policy, in comparison, would not be affected by any changes to your lender.
CHANCES OF CLAIM REFUSAL ARE HIGHER
How would you feel if after years of paying your premiums, the insurance didn't actually pay out when you made a claim? This concern comes from the way the mortgage insurance is underwritten: you are only asked to answer about 4 or 5 questions regarding your health. No detailed information is collected about your health, or lifestyle. This means that the real underwriting is done at the time of any claim and this could mean that the insurance is not accepted just at the time when you need it most.
This differs from the way an independent insurance policy is applied for. You are fully underwritten at the time of the application; you would be asked questions about your health and lifestyle and an underwriting decision is made when you apply, not at the time of a claim. No surprises. Providing you gave full disclosure, you can be rest assured that if a claim is made the insurance will be paid out to your beneficiaries just as you intended and paid for.
Having insurance to cover any debts in the event of your death is important and creditor insurance may be your only option, however, its worth seeking advice from a qualified and licenced insurance advisor to see what other options are available. It is not advisable to cancel any existing insurance policies until the replacement policy has been accepted and is in force.