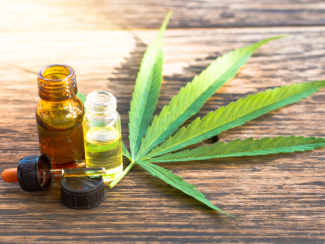 Will Cannabis use disqualify me from life insurance?
Since the legalization of cannabis in Canada, one question we often hear from smokers and non-smokers is how life insurance companies view the use of cannabis when considering covering someone for life insurance.
There are several factors insurance companies have had to consider, such as the following:
Are all Cannabis users the same?

How much risk does cannabis represent from the insurer's perspective when compared to traditional smoking?

Should joints (smoking), vaping (inhaling vapour rather than smoke), and edibles (ingesting cannabis) be treated differently?

What does the long-term data show about the risks, if any, between Cannabis use and health?

Is cannabis habit-forming, and if so, should it be considered an addiction risk?

Does the amount per use and frequency per week matter?

What are the differentiators between medical and recreational use?
What is proving to be tricky is trying to work out if someone who uses cannabis is classed as a "smoker." As you may know when you are quoting life insurance for someone who is a smoker, this can increase the premium considerably, so it is important for us to make sure we understand what each companies view is to provide the right advice and illustrations. One insurer that I have been dealing with confirmed that if cannabis was used without mixing any tobacco/nicotine products, they would be considered a non-smoker, including vaping. The crucial part for this company was the combination of cannabis and tobacco. However, this may not be the view of the next insurance company. Not all insurers are treating the use of cannabis the same.
Insurers also consider the frequency of use and how it is being used to decide whether you would be classed as a smoker or non-smoker. I have experienced some companies applying a rating to the standard premium for certain circumstances where the use of cannabis is on a regular basis.
Cannabis is certainly making the underwriting process more interesting and complex since its legalization in 2018. I have also noticed that since it became legal, people are more open about their use of cannabis and feel client responses to the lifestyle questions are definitely more honest. (Remember, your insurance benefit can be declined if you were dishonest on your application!)
In summary, when you are considering life insurance, it is essential to speak with an advisor who has contracts with many different insurance companies so that they can pick the right company that would provide the best value policy based on your personal lifestyle circumstances, cannabis or no cannabis.
The comments contained herein are a general discussion of certain issues intended as general information only and should not be relied upon as tax or legal advice. Please obtain independent professional advice, in the context of your particular circumstances. This article was produced by Advisor Stream for the benefit of Rick Irwin, Financial Advisor at Trinity Wealth Partners, a registered trade name with Investia Financial Services Inc. The information contained in this article does not necessarily reflect the opinion of Investia Financial Services Inc. and comes from sources we believe reliable, but we cannot guarantee its accuracy or reliability. The opinions expressed are based on an analysis and interpretation dating from the date of publication and are subject to change without notice. Furthermore, they do not constitute an offer or solicitation to buy or sell any securities.
Mutual Funds, approved exempt market products and/or exchange traded funds are offered through Investia Financial Services Inc. Commissions, trailing commissions, management fees and expenses all may be associated with mutual fund investments. Please read the simplified prospectus before investing. Mutual funds are not guaranteed and are not covered by the Canada Deposit Insurance Corporation or by any other government deposit insurer. There can be no assurances that the fund will be able to maintain its net asset value per security at a constant amount or that the full amount of your investment in the fund will be returned to you. Fund values change frequently, and past performance may not be repeated. Investia is not liable and/or responsible for any non-mutual fund related business and/or services.
Life Insurance related services and products are provided through PPI.