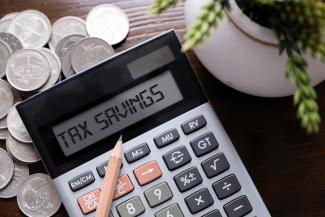 Make the Most of Your Tax Refund
When you get a tax refund, it's very tempting to see it as a windfall you can guiltlessly spend on things you want rather than need. And while there's usually no harm in setting at least part of it aside for such expenditures, the reality is that, for most Canadians, the lion's share of the refund is best used in other ways.
5 ways to allocate your tax refund:
1. Pay down debt. Sending money to creditors isn't much fun, but it may help relieve some anxiety by reducing your debt obligations (mortgage, credit card bills, car loan, lines of credit, etc.). Especially with today's higher interest rates, paying down debt can have a huge impact on your finances, leaving you with significantly more money in your pocket.
2. Invest for the future. Using a tax refund to invest is a proven way for money to earn its own money, which can help build long-term wealth. Your advisor can help you decide which investments are most appropriate for your objectives, risk tolerance and time horizon. Investing in a registered vehicle like an RRSP, TFSA or RESP also provides the benefit of tax-advantaged growth.
3. Contribute to an emergency fund. Whether you already have an emergency fund or want to start one, putting away some money for a "rainy day" can be a great use of your tax refund. It's typically recommended to have several months of expenses in an emergency fund, in case you lose your job, experience a death or major illness in the family, or need urgent home or vehicle repairs.
4. Donate to charity. The pandemic put a spotlight on the struggles many people face, and how many organizations that commit to helping others deserve greater financial support. When you dedicate some of your tax refund to charitable causes that hold meaning for you, not only are you helping people in need, but you also earn donation tax credits that can lower your future taxes.
5. Enjoy yourself. As mentioned, it's often okay to spend some of your tax refund on something pleasurable, like a short trip with the family, a nice night out or a little retail therapy. Just know that your tax refund isn't "found money." It's yours to start with and should be used wisely. In fact, getting a big refund may indicate that you paid too much tax during the year, such as from your paycheques. An advisor can provide guidance on how to ask your employer to deduct less tax from your pay. Sure, that'll reduce your refund, but instead of waiting for a lump-sum amount you'll be gaining access to your money throughout the year, which can help you invest regularly or pay down bills sooner.