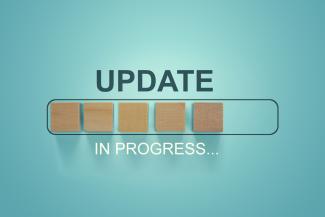 Update on our Dealer Transition
Overall, things are moving a little slower than anticipated on the Quadrus side, but their transition team is being cooperative in this process and not throwing up any major roadblocks and we expect that the bulk of the account transfers should be completed by mid/late June. I wanted to provide a recap of some of the key items relating to the transition process and how your account(s) may be affected.
Please note that there are several independent advisors at Trinity and what I am saying below I believe to be common between Patricia, Lorna, Nicole and myself. That said, we all may be taking a slightly different approach along the path of transition so please be aware that not everything outlined below may apply universally. Please check in with your advisor if you would like any clarification in that regard
Reimbursement of transfer fees: As a reminder, Quadrus will be charging an administrative transfer fee of $175+tax on all Nominee Name accounts. This will be taken from one of the funds in your investment portfolio and Investia will be placing an equivalent amount of money into the same fund that was redeemed from. It will take them several weeks to do all of these deposits and their goal is to have all of these reimbursements made by the end of June. It was extremely important to us that this changeover didn't cost you anything and you will see purchases over the coming weeks to offset the charges levied by Quadrus. 
Payment of RRIF minimums (or, in some cases, LIF maximums) prior to a RRIF account being transferred over. There is a CRA requirement that the dealer on record at the start of the year must pay out the annual minimum required payment before an account changes hands. This was paid either in April or May. If you had been taking the minimum required RRIF payment, there will be no other payment from your account(s) until January 2023 for clients who take payments monthly. If you normally took income annually, say in April to cover income tax, the next payment will be April 2023 (or whatever month applies in your situation.) If you were taking out an amount in excess of the minimum, we will be resuming payments for the rest of the year for the difference between your planned withdrawal amount and the lump sum that was paid out in April/May. In some cases, you may prefer to reinvest this amount and have monthly income paid from another investment account to replicate what had been coming monthly from your RRIF. Please reach out to us if you would like any further details on your personal situation.
Recurring periodic withdrawals other than RRIF payments: Any recurring payments stopped as soon as your account was transferred from Quadrus. We made it a priority to set up recurring income payments at the new dealer as soon as possible.  In the unlikely even that a payment was missed, we can easily do a lump sum withdrawal to make this up.
Recurring contributions: Any recurring contributions also stopped at the time of the account transfer, and we will need to complete new account application forms prior to setting up these payments again. We are trying to be as proactive as possible here but, given the very large volume of account transfers and us not really being in control of the timing of these, there will definitely be situations where one or more (especially for weekly or biweekly contributions) payments are missed. You can easily stay on track with your planned contribution schedule as we will be able to place one-time purchases to make up any potential planned contributions that were missed, if you wish. Again, please reach out to us if you would like any further details on your personal situation.
Step two paperwork requirements. As a reminder, all that was signed in the first phase of this the transition were the account transfer forms. The reason this was structured as a two-step process was to minimize the amount of time between dealers. We were not permitted to have the account-opening paperwork for Investia until we were licensed with them, which couldn't happen until we resigned from Quadrus in Mid-March. Your assets were able to be moved over without this being completed and are invested continuously, regardless of whether the New Client Application Forms (NCAF) are completed right away or not. However, we are unable to place any trades or set up any payments in or out of your investments until these are in place so we will continue to be prioritizing accounts that have recurring payments. We will also be, on an as-needed basis, completing these forms in situations where a trade is requested such as a withdrawal request or contribution. In all other cases, we may complete the NCAF forms at the time of our next planned review meeting, likely in the fall.
Great West Life Real Estate Fund accounts: For any clients with holdings in the Great West Life Real Estate fund, these accounts will remain under Quadrus's administration until the bulk of the mutual fund accounts are transferred over.  First, a little background. This fund is a "segregated" fund, which is the life insurance industry's version of mutual funds. In some cases, we have recommended an allocation to this fund to help diversify your investment funds along the lines of how major pension plans like CPP are investing some of their assets: in physical real estate (office towers, warehouses and data centres etc). The reason that this is separate from your other investments is due to an industry rule that mutual funds are not permitted to own physical assets like real estate; they can only hold financial instruments like stocks and bonds. For clients with holdings here, we will be connecting with you in the late summer/early fall to complete the paperwork to move this fund over. There is no time sensitivity here as, unlike with the mutual fund accounts, nothing changes in terms of payments in and out or ability to service or trade on this account.
Online access: If you were previously viewing your investments online, or wish to do so now at Investia, you are able to register for your new client access on Investia's website: client.investia.ca. In addition to viewing your investments online, the client portal is a secure and convenient way for us to exchange documents and direct messages. As accounts move over, it is our intent to send out the access instructions as we see your funds re-registered under Investia but, given the large volume of individual account transfers, your account may be under Investia's platform before we send out the instructions to you.  Please let us know if you would us to send you the information to sign up for the Investia client portal in advance and we can send you the information to get started. 
Client ID requirements for e-signed applications: While we have been embracing the convenience of e-signature as much as possible in terms of this transition, Investia is required to maintain a copy of a wet ink signature for all accounts. For accounts set up by e-signature, the easiest way to do this is for you to upload a picture of your drivers license when your first create your account on their client portal. As your signature is embedded on this piece of government-issued photo ID, it satisfies this identification requirement. If you are not planning on signing up for the client portal, or would prefer not to submit your ID in this way, we should arrange to meet in person to sign or to send the forms via Canada Post.
Final thoughts
Making this change between companies was a huge commitment of time on the part of all of our advisors and team members and I wanted to take a moment to acknowledge all of the effort that everyone has put in to take this transition happen in as timely a manner as possible. We have all done our best to maintain our normal service standards during this period of change, but on occasion our responsiveness to emails and inquiries may have been a bit slower than our desired level. We are very happy to be more than 2/3rds of the way through this process and resuming our regular business activities soon.
I also wanted to take a moment to express our sincere appreciation for all our clients' patience and support as we navigated through the paperwork requirements, and in relation to any short-term disruption in payments from and contributions to your investment accounts. As we said at the beginning of this journey, this was not a decision that was made lightly, and we truly do feel that we are moving to a more progressive firm that will be a better place to do business with. Thank you again for all of your cooperation as we worked through this process.
If you have any questions about the transition itself, or anything about your personal financial situation, please do not hesitate to reach out. While we may need to push ahead some financial planning goals (such as reviewing retirement projections) a month or two, I want you to be very confident that we are still completely available to help address any questions or concerns that you may have, especially at this challenging time of market volatility.